Place
We are pleased to announce that mini-DebConf Curitiba 2016 will be held at Aldeia Coworking, a 2-story building located near the center of Curitiba
Localization
Aldeia Coworking is located in 381, Candido de Abreu Ave, in the neighborhood Centro Civico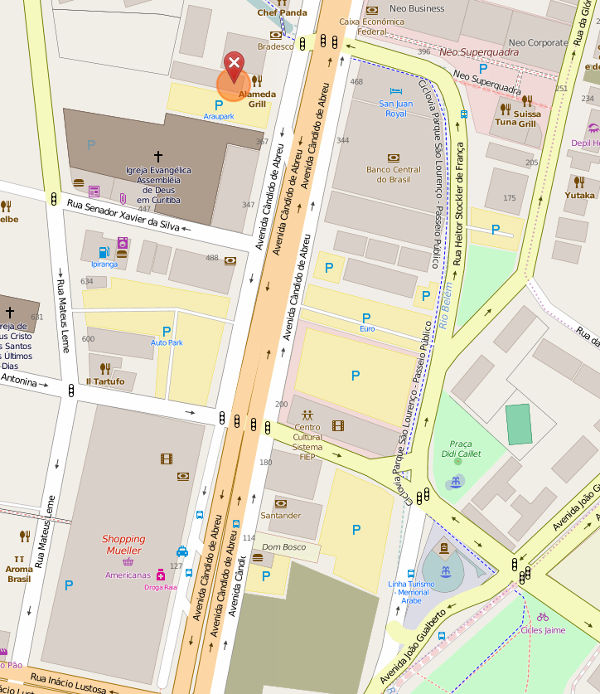 How to get there
Aldeia Coworking is two blocks from Shopping Mueller, so this is the main point of reference fo those who go by bus.
From airport, there are two buses:
Executive airport: ticket cust R$ 12,00. The nearest point to go down is the Guaira theater, wich is about 20 mintes walking to Aldeia. You can get off at the theater an take a bus in the military circle (wich is in the back of the theater) to Centro Civico More information
Direct line 208: Also known as slight Airport, it offter from Afonso Pena International Airport transportation to Centro Civico in Curitiba. It is the cheapest option (R$3,30) and easier beacause you can get off at the tube station "Prefeitura", wich is almost in front Aldeia. More information
Airport bus itineraries (get off at Prefeitura tube Station)
Rooms and spaces
All spaces are on the first and second floors.